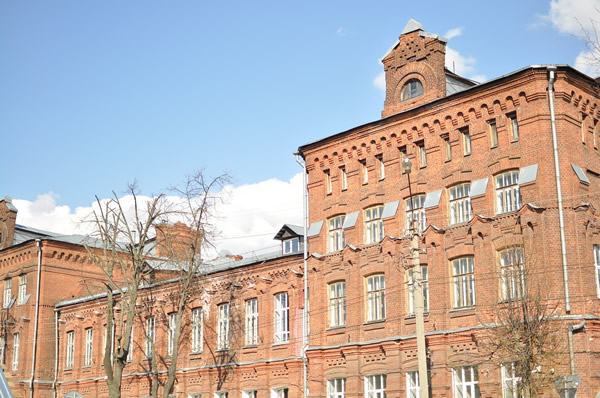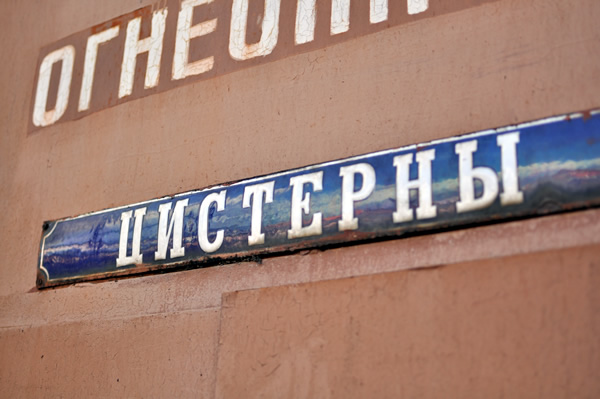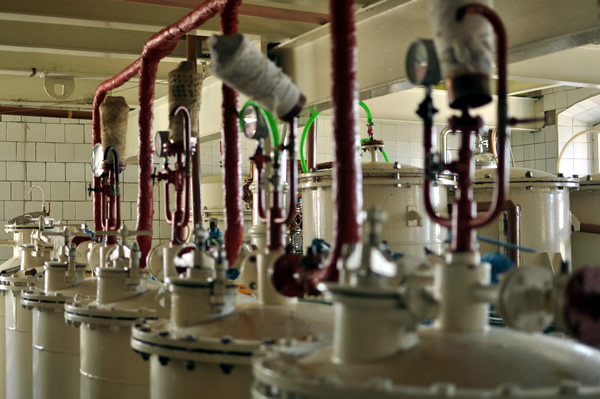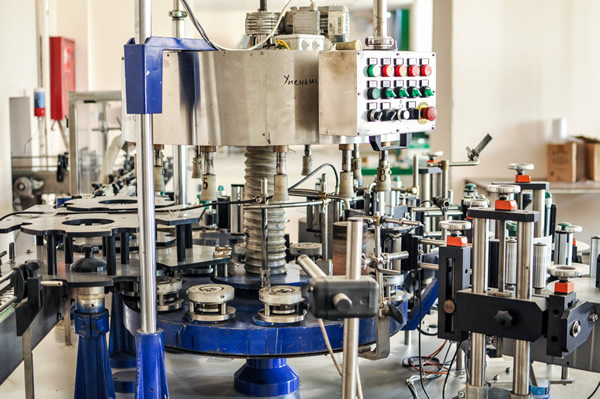 At the end of the nineteenth century a big piece of land on the corner of Pavlovskaya (Now Prospect Mira) and Zlatoutavskaya (Knyazeva) streets was owned by the Durygins – Kostroma's merchants and parvenus. Pavlovskaya street was used as a boundary between different parts of the town – Alexandrovskaya (Left) and Konstatinovskaya (Right). In 1830s there was a block of buildings located in the Konstantinovskaya part of the city, which were owned by D.Y. Durygin.
By 1858 he owned a bar on Stavropolskaya region. Later, his house was connected to the social grogg-shops. In 1860 this piece of land was bought by V.N. Sipyagin from the heirs of D.Y. Durygin. On 24th of May 1972 Major general Vsevolod Nikolaevich Sipyagin and a secretary of the governorate Genrih Andreevich Auerbah sent a request to the authorities about the establishment of a distillery on the purchased land, which was soon approved.
In the 1870s the land was handed over to Elizaveta Michurina, which was not interested in the vodka production. However, in 1884 in the garden of Michurina there was a wine cellar recorded by the governorate construction department. There is no information about the owner of the cellar though. Either way, 1884 is the year when the first reference related to the distillery appeared in an official document and, therefore, it was the start of its history.
By 1913, there was a fairly large enterprise already that occupied a whole quarter, with a wine warehouse, designed to stock 400 000 buckets of alcohol per year.
During World War I, when, under the government's order, the production of ardent spirits was drastically reduced, an infirmary for the wounded was established in the warehouse, and later the premises for the prisoners of war officers were arranged in the courtyard. For the distilleries which produced strong spirits these were hard times. However, by 1925 the name of the Kostroma distillery appeared in the official documents. At that time, the wine and spirits production started to grow. In 1928, according to the archives, there were more than 100 workers and about 30 servants at the distillery.
Very quickly the Kostroma distillery became famous with its' top quality products. Every year since the foundation of the distillery the productivity and the number of employees has been increasing. Historically, the plant remained state-owned almost from the very moment of its foundation until recently. Currently the distillery is owned by a private investor, but the quality of the drinks is controlled as carefully as it was before, preserving the traditions and cherishing the old recipes in order to save the taste of those time-proven vodkas. The distillery is equipped with modern bottling lines and high-tech equipment. Drinks of the Kostroma distillery are famous far beyond the borders of the Kostroma region.